Scottish Indexes Conference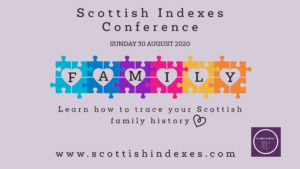 Join in the FREE Scottish Indexes Conference online on Facebook or by Zoom. Guests will include Chris Paton, professional genealogist and Irish genealogy specialist and Michelle Leonard also a professional genealogist and DNA Detective. We will also showcase what resources we hold in our archive and also on our website. Please see www.scottishindexes.com for more information on how to take part.
Share This Story, Choose Your Platform!